Symphony under the Sky Saturday August 24 2019 at 10:00 AM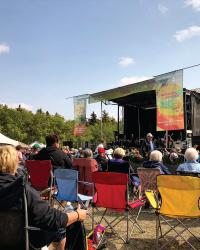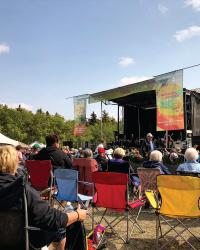 You've selected
Saturday August 24 2019 at 10:00 AM
×
Adult - $15* Child - $13* Bus - $50* (see below for more information)
*All tickets include 5% GST.
Bus - $50 (includes ticket and return trip)
Bus Itinerary: 8:15am – Load @ Northgate Mall (North-East Corner); 8:30am – Travel Northgate to Southland (typically 15 min); 8:45am – Load @ Southland Mall (North-West Corner of Safeway); 9:00am – Travel Southland Mall to Vic Square Mall (Typically 12 min); 9:15am – Load @ Vic Square Mall (Lot just west of Sport Check); 9:30am – Bus Depart Regina; 10:50am – Bus Arrive Motherwell; 4:15pm - Load bus @ Motherwell (After RSO Show); 4:30pm – Bus depart Motherwell; 5:45pm – Bus Arrive Regina, begin Drop-offs; 6:45pm (approx.) – drop-offs complete.
Venue
Motherwell Homestead NHS
Division No 6
Abernethy SK S4P 1C8
×
This is a general admission performance - the seats are on a first come, first serve basis when you arrive at the venue.
Doors open 1/2 hour prior to start of performance.